Learn How to make Cupcakes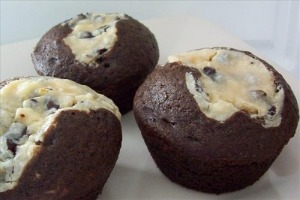 Learn how to make cupcakes with these easy cupcake recipes.
Individual portions and easy clean up make cupcakes a favorite dessert for any occasion, especially birthdays and bake sales. Cupcakes have even become a fashionable substitute for traditional wedding cakes.
Small cakes baked in individual servings were quite popular in the 18th century. According to food historian Andrew Smith, the first known recipe using the term "cupcake" appeared in an American cookbook in 1826. There are two theories on how these individual treats were named. One theory is that the name comes from the amount of ingredients used to make the cupcake (a cup of flour, a cup of butter, a cup of sugar). The second theory is that the name comes from how these cakes were originally baked in cups. In 1919, Hostess introduced its first snack cake, the cupcake.
Today, cupcake variations are endless. Cupcakes can be made from almost any cake batter and topped with almost any type frosting. Even cupcake liners have come a long way, from simple paper cups to designer prints. While not necessary for baking cupcakes, liners save greasing and washing pans and give cupcakes better shape. If you do not have liners, generously grease and flour the muffin pan cups before adding the batter.
These best cupcake recipes range from simple homemade vanilla cupcakes to colorful rainbow cupcakes. With these quick, easy cupcake recipies, you may never buy cupcakes again.
Return from How to make Cupcakes to Easy Baking Recipes