Easy to make Cookies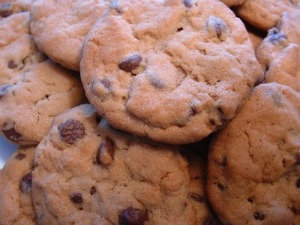 An oven full of sweetness is only a click away with these easy to make cookies.
Learn how to make cookies with step-by-step instructions and tips to make your baking easier.
Cookies are the easiest baked goods to learn to make because they're fun and practically disaster-proof. A little too much flour or liquid won't destroy them. The added bonus is that you get to taste the results of your efforts in just minutes.
These cookies recipies use ingredients that are readily available at your local grocery store. With minimal kitchen equipment, you can make all of these quick easy cookie recipes.
Fill your cookie jar with these goodies while filling your house with the wonderful, warm aromas of cookies baking in your oven.
Chewy Oatmeal Chocolate Chip Cookies

Soft Oatmeal Raisin Cookies Recipe

Pumpkin Chocolate Chip Cookie Recipe

Return from Easy to make Cookies to Easy Baking Recipes